H/W Solution Guide by Solutions
LV-Tron is the leading innovator in commercial-use digital space infrastructure, focused on providing reliable, cutting-edge, and accessible visual communications since 2001. Our early focus on purpose-built hardware, open standards, and in-house firmware development yielded a diverse range of form-factors and use-cases across the landscape.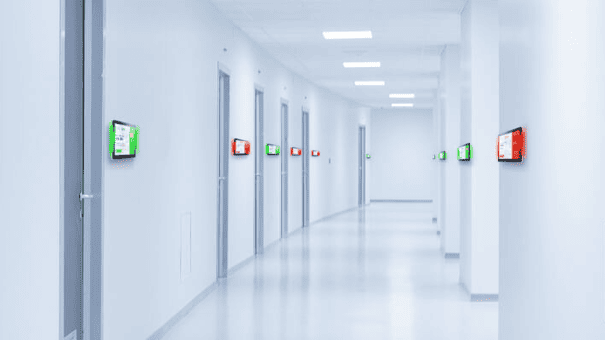 Meeting Room Management
LV-Tron is a pioneer in the digital room sign market, automating the meeting room management process for dozens of Fortune 500 clients at hundreds of office locations globally. LV-Tron's products feature high-brightness interactive touch panels with integrated LED light bars to allow spotting available meeting rooms from a distance. Specialized mounting options allow the screens to completely fit in with interior design of high-end buildings. Remote device management software drastically reduce the total cost of ownership and maintenance down time for the always-on enterprises.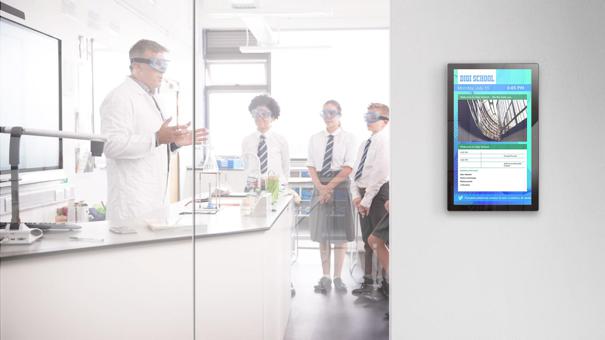 Executive Room Signage
The premium space in an office building must be fitted with top-of-the-line technology to empower the making of executive decisions in a timely fashion. LV-Tron provides large format room management signage for the display of integrated information. The enlarged display space allows vital corporate KPI charts to be shown on the desks and walls of the busy executive, supplying real-time information to facilitate optimal decision-making.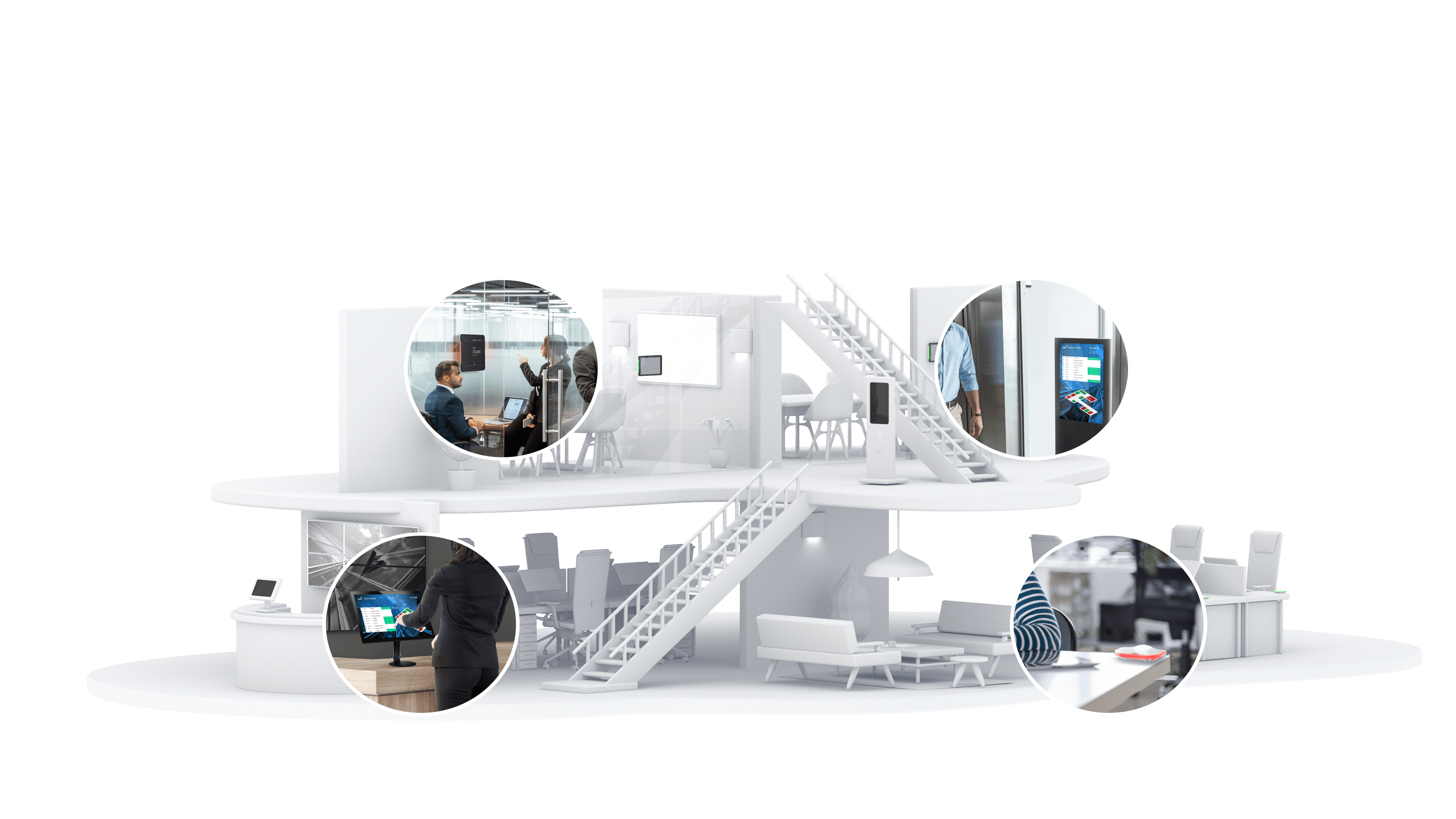 Device Management
LV-MDM is comprehensive device management for all deployed LV-Tron devices, including essential tools for deployment, management, ongoing maintenance, and troubleshooting. LV-MDM consolidates operational data from all your devices into a single intuitive interface for in-depth analysis or quick at-a-glance viewing. Accelerate deployments, reduce or automate management tasks, cut downtime with preventative maintenance, and streamline troubleshooting.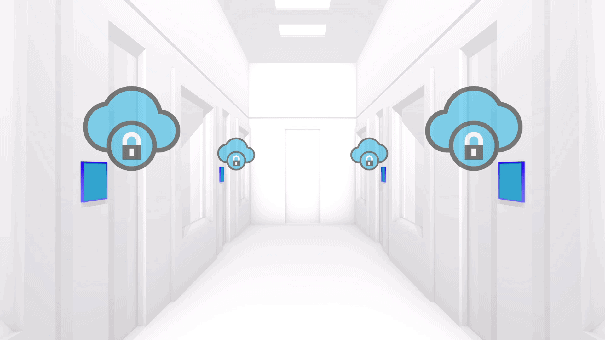 Commitment to Security
Privacy and security are make-or-break topics for the enterprise. As the world's first HID certified hardware provider of integrated displays, LV-Tron is committed to security through tight system integration. Whether its the government or Fortune 500 companies, ensure a safe and secure workplace for your on-site staff and visitors by implementing the best-in-class access authentication and credential management system to protect our customers sensitive data and high value assets.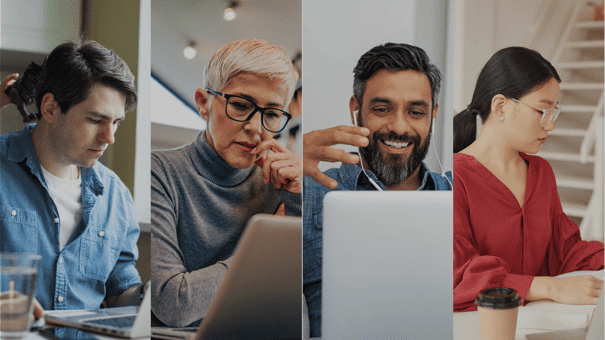 Frictionless Flexible Working Experience
Much like in an actual hotel, a desk hoteling setup requires booking one's desired workstation upfront, or on an ad-hoc basis, and to then check in to them upon arrival to the office. Advance planning is the only difference that separates hoteling from hot desking, but it solves the major problem associated with the latter. With desk hoteling, employees can choose their desired workplace well ahead of time to make sure it is reserved for them. The consequences of spontaneity are the booker's responsibility. By engaging everyone in a smooth planning process, desk hoteling combines the pros of assigned seating — order and organization — with the flexibility of hot desking.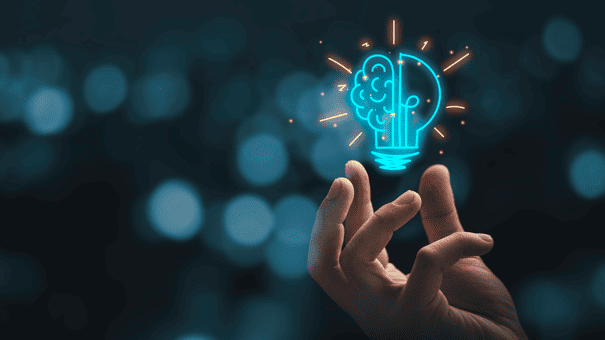 On-demand Energy Consumption
Technologies such as room scheduling systems and desk booking systems are enablers for green leases by facilitating automation and in creating spaces that are responsive to changes in occupancy. Occupants will expect these advanced systems pre-integrated into the workspaces they choose to rent so that they can enjoy lower energy costs and present themselves as eco-friendly businesses to both potential eco-conscious talent and customers.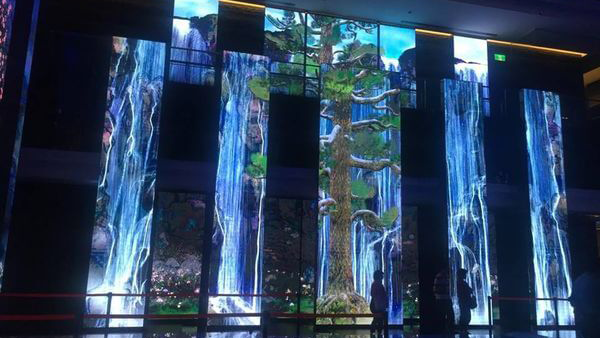 Video Wall
LV-Tron's Digital Wall Solution is DGA-compatible and works by weaving a large number of independent, off-the-shelf graphics hardware into one large, coordinated display fabric, similar to Hadoop computing architecture adopting a large number of standard computers to form unlimited computing clouds. As Hadoop begins to power software solutions from Google, Facebook, SAP and IBM for more affordable and scalable data crunching, LV-Tron is commercializing DGA with its video wall system with ongoing developments around the world.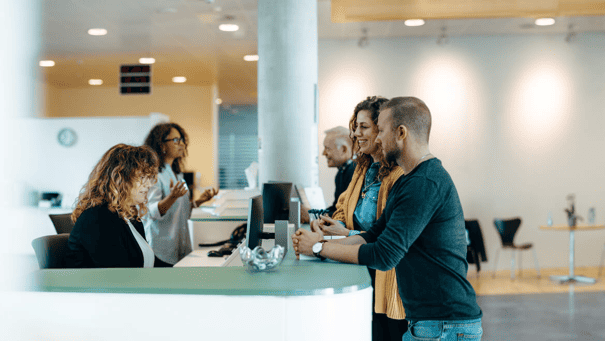 Visitor Management
LV-Tron digital visitor registration and check in solution that allows pre-registrations as well as visitor self- registrations. Use one or more Visit screens in your reception area, depending on the number of visitors you welcome each day.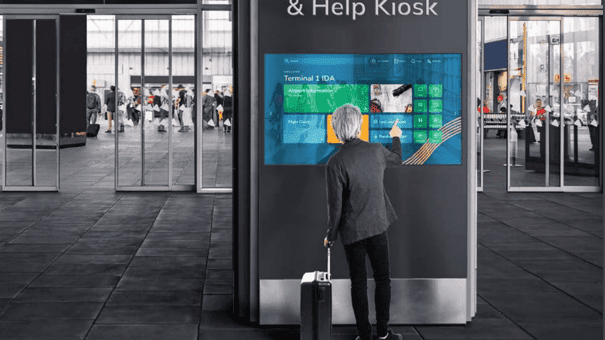 Wayfinding
Finding a meeting venue or dynamically assigned workspace in a corporate or learning environment is made easy with LV-Tron's integrated display products. With a high brightness and wide view angle signboard, attendees can easily see their destination from a far or, physically, browse through the facility directory to find their way. When there are no events scheduled for the venue, interactive signboards are perfect for displaying event promotions, corporate announcements, and facility information.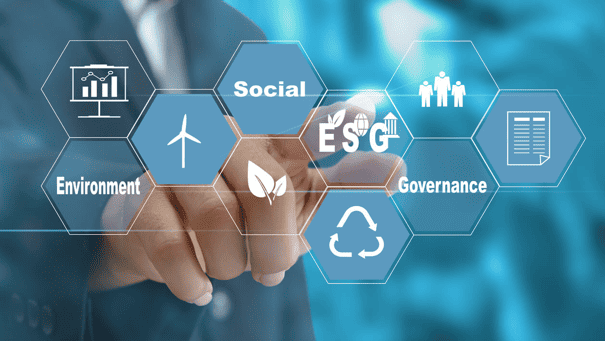 Sensors + ESG
As technology becomes further entwined with the workplace, it can bring light to bigger questions, like whether it is time to revise space allocation to better support sustainability.  When looking at sustainability in the workplace to support an ESG strategy that includes densification and rightsizing, technology will help FMs determine their targets more easily. By collecting and assessing occupancy and reservation data, they can better understand how space is being used. 
Discover Optimized Solutions for Your Business Advantages. Contact Us Today!