MIPI Made Simple: Quick Start Guide with Expert's Tips
Introduction to MIPI
Welcome to our Quick Start Guide series! In this first installment, we're diving into the world of MIPI, or Mobile Industry Processor Interface. This high-speed interface is a key player in the technology landscape, particularly in mobile devices and other small devices. But what exactly is MIPI, and why is it important? Let's find out.
In the following parts of this series, we will also explore other key interface technologies such as eDP and LVDS. Stay tuned to learn more about these important technologies.
What is MIPI?
MIPI is a high-speed differential protocol that's widely used in smartphones and increasingly popular in industrial PCs. The MIPI Display Serial Interface (DSI) technology was created specifically for display communication, making it a crucial component in delivering high-quality visuals on your device's screen.
When and Where to Use MIPI?
MIPI is particularly suitable for mobile devices and other small devices due to its high-speed capabilities and low-power operation. It's an excellent choice for applications that require fast data transmission, high-quality visuals, and energy efficiency. Whether you're designing a smartphone, a smart gadget, or an industrial PC, MIPI can provide a powerful and efficient solution for display communication. As a general rule of thumb when selecting an interface for Industrial PCs (IPC), MIPI is generally suitable for small device screens when choosing display interface technologies.
Features and Benefits of MIPI
MIPI comes with a host of benefits that make it a top choice for display communication. Here are some key features:
High-Speed Interface: MIPI can signal data quickly, exceeding minimum frame rate requirements. This makes it capable of handling a large amount of data and supporting high-speed applications such as video transmission.
Low-Power Displays: A differential clock pair is part of the MIPI interface, which clocks both the signals and the data lines at a high frequency. This results in low-power displays, making MIPI an energy-efficient choice.
High-Quality Visuals: MIPI interface displays may be capable of supporting high resolution and rich color rendering, providing an excellent visual experience for users.
Practical Insights: Optimizing MIPI Interface for Noise Reduction
When it comes to implementing MIPI in your projects, there are a few practical tips to keep in mind:
Cable Length: The ideal cable length for MIPI to minimize noise is 5 cm. Keeping the distance between the MIPI transmitter and the receiver as short as possible can help maintain signal integrity and reduce noise interference.

Signal Degradation: As the length of a cable increases, the signal has to travel a longer distance. This can lead to signal degradation due to factors like resistance, capacitance, and inductance of the cable. The longer the cable, the more these factors can degrade the signal.
Noise Interference: Longer cables also have a larger surface area that can pick up electromagnetic interference (EMI) from the environment. This can add noise to the signal, further degrading its quality.
Signal Reflections: In high-speed data transmissions, signal reflections can become a significant issue with longer cables. These reflections occur when the signal encounters a change in impedance, such as at the connection between the cable and the receiver. The reflections can travel back along the cable and interfere with subsequent signals.

Cable Type: Using Flexible Printed Circuit (FPC) is better than Flat Flexible Cable (FFC) for MIPI interfaces.

Signal Integrity: FPCs are designed with controlled impedance, which can be crucial for high-speed data transmission like MIPI. This ensures that the signal integrity is maintained over the length of the cable, reducing the likelihood of data loss or corruption.
Flexibility and Durability: FPCs are more flexible and durable than FFCs. They can be bent and folded without damaging the circuits, making them ideal for applications where space is limited or where the cable needs to be routed around corners or other obstacles.
Customization: FPCs can be custom designed to fit specific applications, including the placement of components, the number of layers, and the routing of signals. This allows for more efficient use of space and can improve the overall performance of the interface.
Reduced Crosstalk and Interference: The design of FPCs can help to reduce crosstalk and electromagnetic interference (EMI), both of which can degrade signal quality in high-speed data transmission.
Reliability: FPCs are generally more reliable than FFCs, especially in harsh environments or in applications where the cable may be subject to repeated flexing.

Circuit Wiring:

When using FPC, ensure each signal circuit wire is evenly located on the cable. For power circuits, it's okay if they're not evenly located.

Signal Integrity: In high-speed data transmission like MIPI, the signal quality is crucial. If the signal circuit wires are not evenly located on the cable, it can lead to signal degradation due to impedance mismatches. Impedance mismatch can cause signal reflections, which can degrade the signal quality and lead to data errors.
Electromagnetic Interference (EMI): When signal circuit wires are evenly located on the cable, it can help to reduce electromagnetic interference. EMI can cause noise in the signal, which can degrade the signal quality and lead to data errors.
As for power circuits, they are less sensitive to these issues. The current in power circuits is typically steady (DC or low frequency), so they are less susceptible to impedance mismatch issues and EMI. Therefore, it's okay if power circuits are not evenly located on the cable.

Circuit Direction:

Maintaining the straightness of signal circuits in a cable is crucial for preserving signal integrity in high-speed data transmissions like MIPI. When the signal path changes direction abruptly, it can lead to signal reflections and loss due to impedance mismatches. Moreover, such changes can increase the risk of crosstalk, where a signal in one circuit interferes with a signal in a nearby circuit. Therefore, it's recommended to keep the signal circuits as straight as possible. If turning is necessary, aim for an angle not greater than 90 degrees to minimize these potential issues.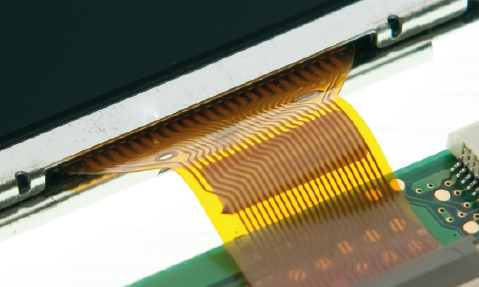 Ensure the turning angle of the signal circuits is less than 90 degrees.
Conclusion
MIPI is a powerful interface technology that's shaping the future of display communication. By implementing the expert's tips from this article, you can ensure that your MIPI signals will have less noise, leading to improved performance and reliability. With its high-speed capabilities, low-power operation, and high-quality visuals, it's no wonder MIPI is becoming a popular choice in the tech industry, especially for mobile and small devices. Stay tuned for our next Quick Start Guide, where we'll explore another key interface technology: eDP.
For more detailed information on how MIPI compares with other interface technologies like eDP and LVDS, check out our comprehansive comparison article – MIPI vs. eDP vs. LVDS.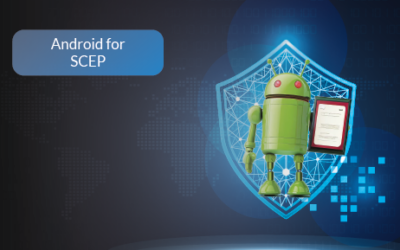 Understanding SCEP: Its Role in Android Security Simple Certificate Enrollment Protocol (SCEP) plays a vital role in digital security. Within Android, SCEP has become an essential tool, simplifying the once complex process of certificate enrollment. This article...
Discover Optimized Solutions for Your Business Advantages. Contact Us Today!