The Essential Hardware for a Smart Meeting Room
The Rising Trend of Smart Meetings: Embracing the Digital Era
According to the 63rd International Meetings Statistics Report released by the Union of International Organizations (UIA) in 2022, the number of meetings is expected to surge by 11% in 2023, with a projected rise of approximately 34% by 2027. This data highlights the growing importance of meetings as a means of collaboration and decision-making.
As we navigate the digital era, the traditional boardroom meeting is undergoing a significant transformation. The rise of smart meetings is fueled by the emergence of hybrid models that blend in-person and remote participation, offering enhanced convenience and flexibility. Organizations are embracing this shift to adapt to changing work dynamics and leverage technology for seamless collaboration. Today's hybrid meetings present new challenges, such as technical glitches, poor audio and video quality, and difficulties coordinating between in-person and remote participants.
In this article, we have explored the transformative power of smart meeting rooms and how they are reshaping the way we conduct meetings. We discussed the challenges faced in traditional meeting rooms and the need for innovative solutions in the dynamic landscape of meetings.
Challenges in the Smart Meeting Landscape
Consider the old-style meetings, often plagued by technical difficulties, interruptions, and time wasted on setting up equipment or finding a suitable meeting time. These disruptions not only hindered the flow of meetings but also impacted their effectiveness and productivity. Today's hybrid meetings present new challenges, such as technical glitches, poor audio and video quality, and difficulties coordinating between in-person and remote participants.
The Future of Meeting Room Hardware: LV-Tron's Smart Meeting Room Solutions
LV-Tron's smart meeting room technology encompasses a comprehensive range of devices that cater to the diverse requirements of modern meetings. In the realm of smart meeting rooms, certain devices are essential to elevate productivity and foster seamless collaboration. LV-Tron, with its innovative approach and technological prowess, has developed a range of products that form the backbone of any smart meeting room. These key components include:
The Meeting Room Panel: A crucial device for managing access and displaying room status.
The Meeting Room Control Console: Centralizes control of equipment and manages bookings.
The Smart Whiteboard: Facilitates interactive and digital collaboration among participants.
The Smart Video Conferencing System: Delivers immersive video experience and high-quality audio.
Each of these devices plays a significant role in transforming traditional meeting spaces into dynamic, interactive environments that drive efficiency and engagement. These products, the result of LV-Tron's extensive research and development, represent the cutting edge of smart meeting technology. Let's take a closer look at how these transformative solutions can take your meetings to the next level.
Meeting Room Panel
RFID Sensor: The built-in RFID/HID sensor enhances security by allowing authorized access to the meeting room.
High-Visibility Busy Light: Indicates the availability and status of the meeting room, reducing scheduling conflicts and making it easier to make ad-hoc bookings.
GPIO Control: Enables control of door locks for access control and improved room security.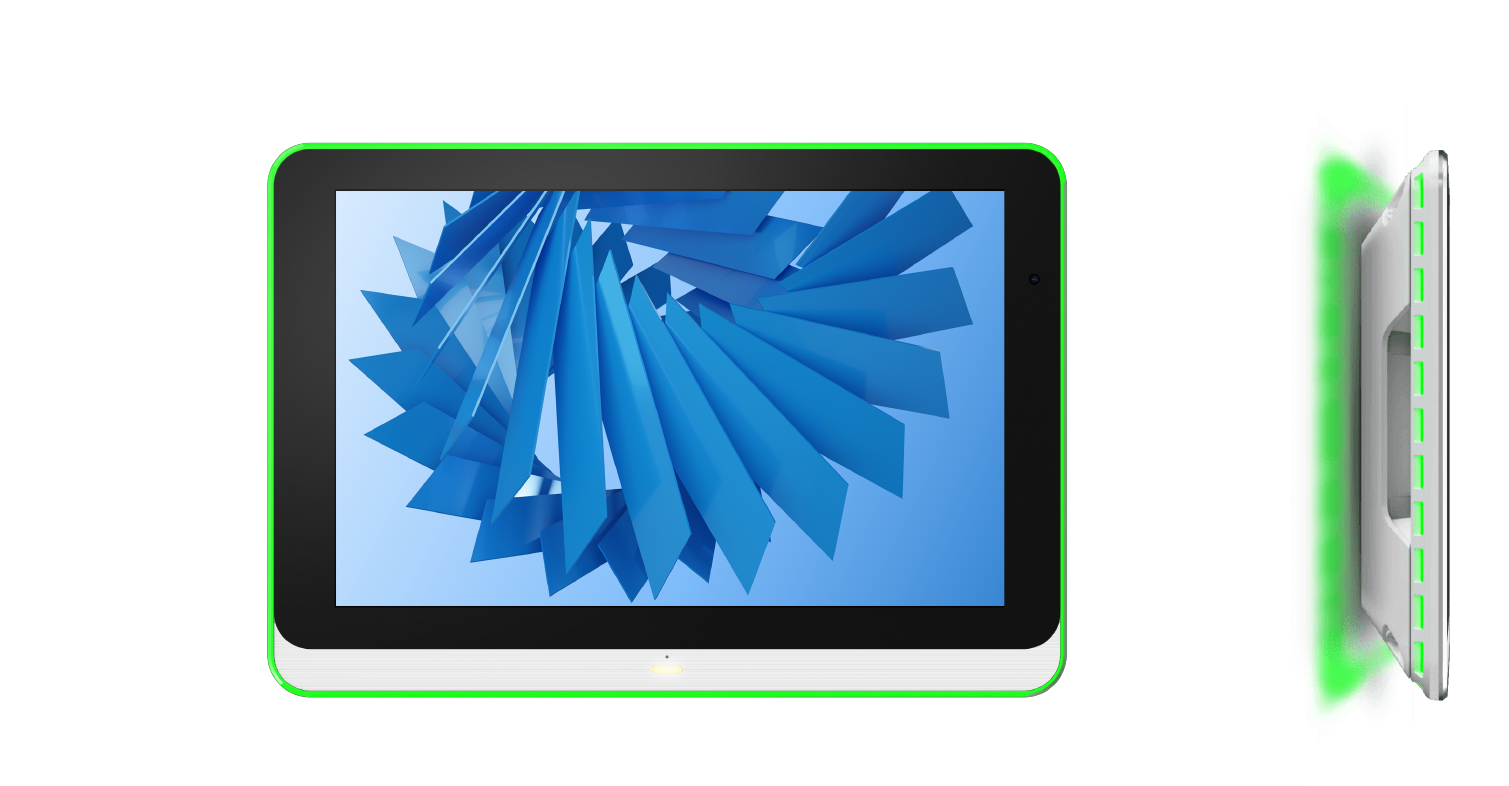 Meeting Room Console
Centralized Control of Equipment: Allows centralized control of TV input source, volume, A/C, and lighting within the device, enhancing user experience.
Display Meeting Status: Reminds users of the end time of a meeting, ensuring efficient time management.
Manage Booking: Provides features to check-in and check-out, make ad-hoc meetings, or extend a meeting easily.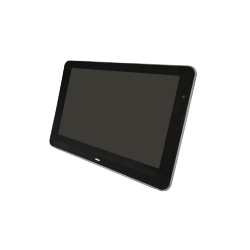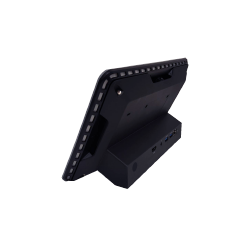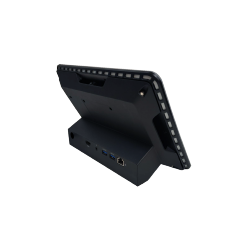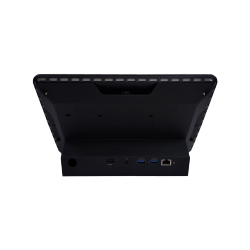 Smart Whiteboard
Interactive Collaboration Surface: Facilitates interactive and digital collaboration for brainstorming and idea-sharing among participants.
Touch and Pen Input: Supports intuitive touch and pen input capabilities, enabling natural interaction with the digital whiteboard.
Real-Time Annotation and Collaboration: Enables participants to annotate and collaborate on content simultaneously in real time, enhancing collaboration and productivity.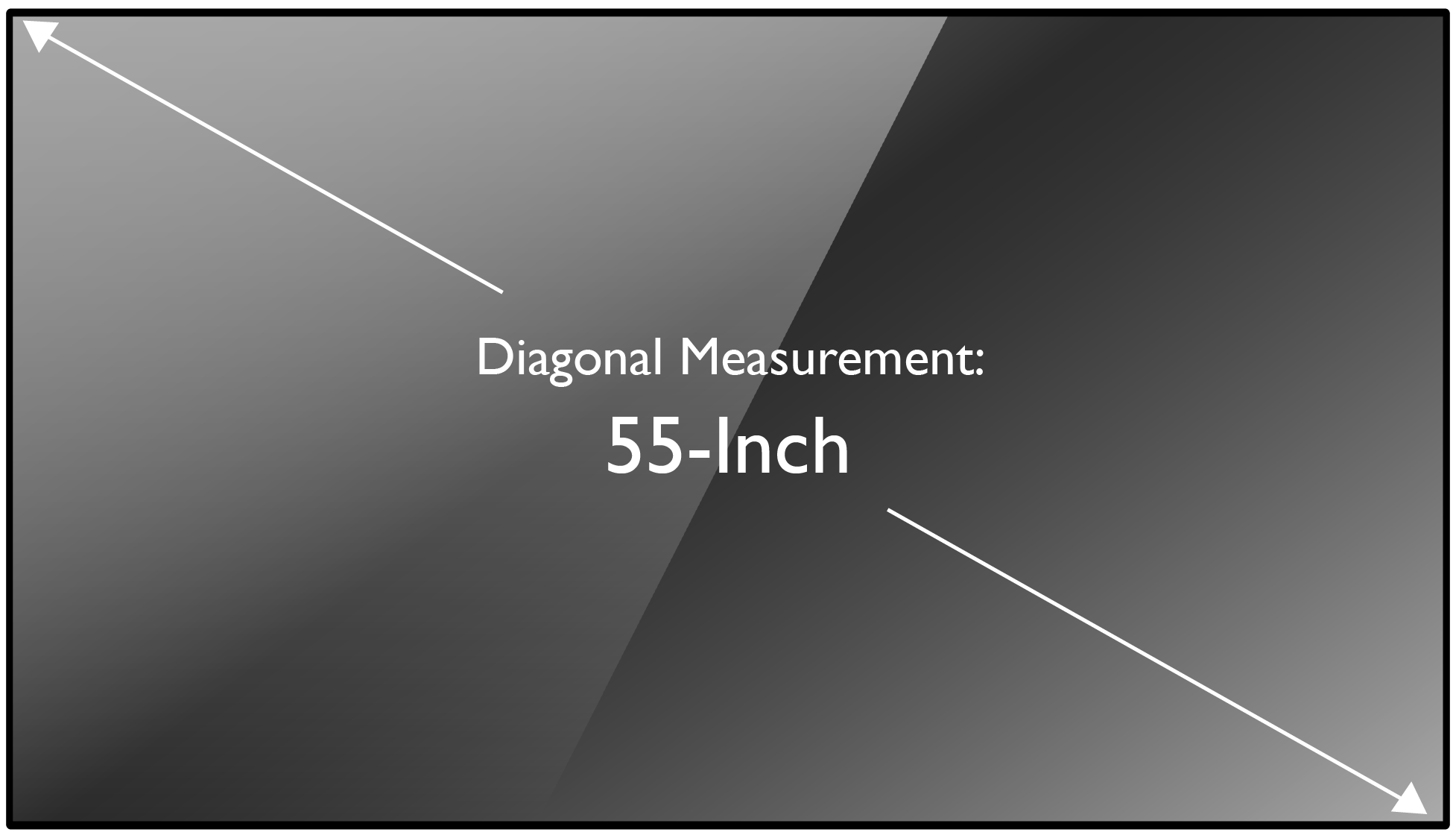 Discover the Next Level of Excellence for Your Smart Meeting Room Environment
LV-Tron is on the brink of introducing a transformative solution that will revolutionize your smart meeting room experience. This upcoming product is designed to offer:
Amplified collaboration capabilities: Elevate teamwork and foster effective collaboration in smart meeting rooms.
Enhanced communication clarity: Ensure clear and concise interactions during meetings for seamless communication.
Equal participation facilitation: Create an inclusive environment that promotes equal participation for all meeting attendees.
Stay tuned for more details! For further information or to express your interest, please don't hesitate to contact us. We're thrilled to share how this solution can empower your organization soon!
More Advanced Features: LV-Tron's Enhanced Security and Mobile Device Management (MDM) Solution
LV-Tron distinguishes itself by offering organizations a standout feature that sets it apart from the competition: an advanced security and Mobile Device Management (MDM) solution. While LV-Tron excels in facilitating seamless collaboration and productivity in smart meeting rooms, its commitment to security and efficient management is what truly makes it stand out. With a comprehensive suite of features and capabilities, LV-Tron empowers organizations to confidently manage their smart meeting room environments, all while ensuring enhanced security measures are in place. Experience the convenience and peace of mind that LV-Tron's exceptional security and MDM solution brings to your organization's smart meeting room ecosystem.
Device Management Software
To enable seamless management of their smart meeting room products, LV-Tron provides a robust device management software. This software empowers administrators to remotely monitor and control the devices, ensuring optimal performance and efficiency. With features like remote monitoring, automatic software updates, and detailed analytics and reporting, LV-Tron's device management software offers comprehensive control over the entire device fleet.
Enhanced Security Measures
LV-Tron recognizes the critical importance of security in smart meeting room environments. The operating systems of LV-Tron's devices are fortified with advanced security enhancements to safeguard sensitive data and protect against potential vulnerabilities. These security measures include secure boot, data encryption, secure communication protocols, and regular security updates to ensure the integrity and confidentiality of information shared within the smart meeting room ecosystem.
By combining these features with robust security measures and comprehensive device management, LV-Tron ensures that smart meeting rooms operate smoothly, securely, and efficiently.
Embrace the Future with LV-Tron's Smart Meeting Room Solutions

LV-Tron specializes in providing advanced hardware components and comprehensive Design & Manufacturing Services (DMS) for smart meeting room solutions. With a strong focus on innovation and cutting-edge technology, LV-Tron transforms traditional meeting spaces into smart, connected environments, offering both high-quality hardware and expert design and manufacturing services to meet the unique needs of their customers.
As we move into the future, the significance of smart meeting room solutions becomes even more apparent. The anticipated growth in the number of meetings underscores the need for innovative tools and technologies to maximize collaboration and productivity.
Don't miss the chance to leverage this growing trend and unlock new opportunities for your business. Contact LV-Tron today to discover how their smart meeting room solutions can empower your organization and take your meetings to the next level.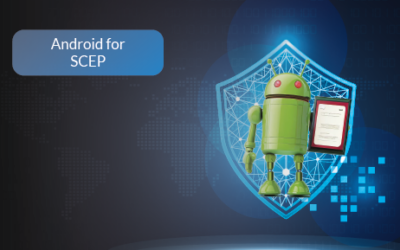 Understanding SCEP: Its Role in Android Security Simple Certificate Enrollment Protocol (SCEP) plays a vital role in digital security. Within Android, SCEP has become an essential tool, simplifying the once complex process of certificate enrollment. This article...
Discover Optimized Solutions for Your Business Advantages. Contact Us Today!