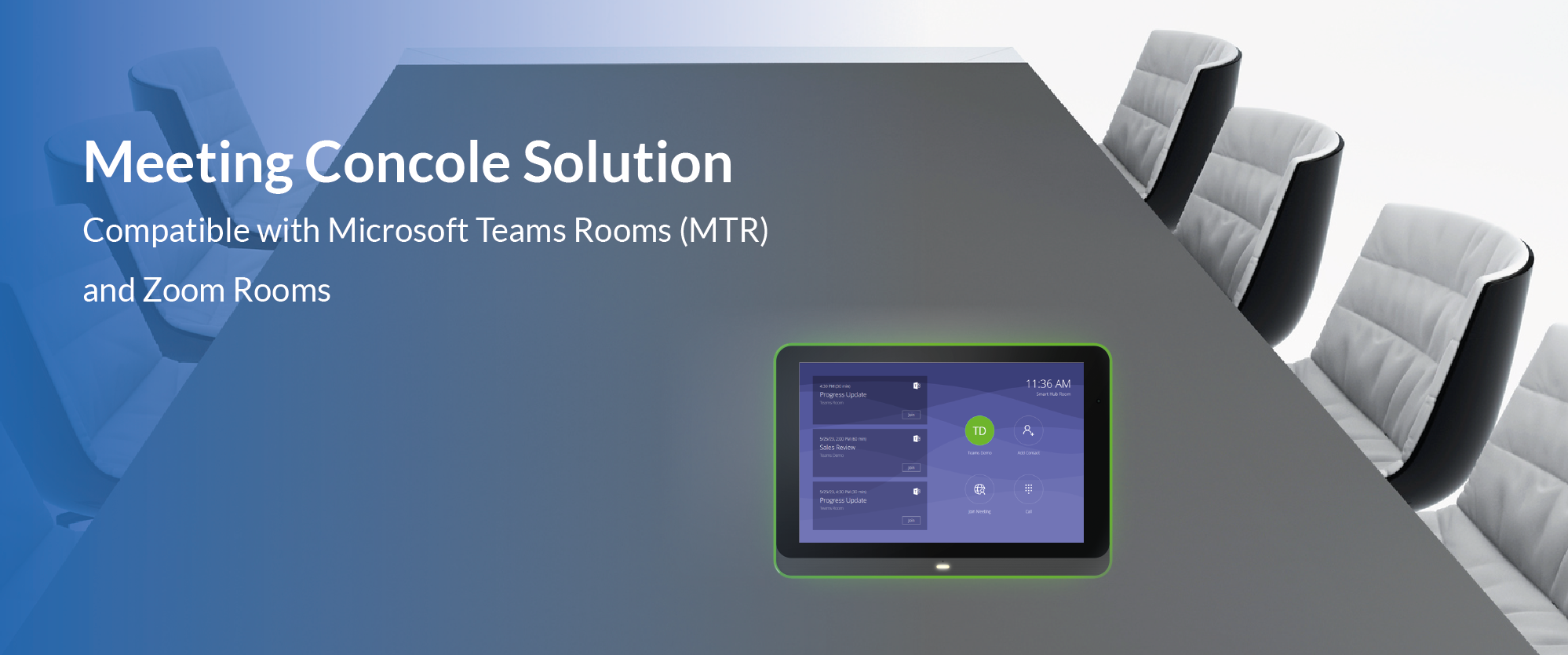 LV-Tron Introduces Meeting Console Turnkey Solution for ProAV Branders Compatible with Microsoft Teams Rooms (MTR) and Zoom Rooms
LV-Tron, a leading provider of innovative technology solutions, is proud to introduce the Meeting Console Solution. This offering is designed to empower meeting ProAV brands to deliver their own branded meeting room console, compatible with both Microsoft Teams Rooms (MTR) and Zoom Rooms.
Solution Features
Multiple Platform Selection – Microsoft Teams Rooms and Zoom Rooms
The LV-Tron Meeting Console Solution stands out with its seamless integration with both Microsoft Teams Rooms and Zoom Rooms. This feature ensures a smooth collaboration experience, regardless of the platform chosen by the users. By offering this level of versatility and flexibility, ProAV brands can cater to a wide range of customer preferences, thereby enhancing their competitive edge in the market.
Superior Video Conferencing Capabilities of the Meeting Console
The LV-Tron Meeting Console Solution is equipped with top-tier audio and video capabilities, featuring integrated speakers, microphones, and high-definition cameras. This powerful combination ensures crystal-clear audio and sharp, vibrant video quality, which are essential elements for effective communication and collaboration. In the era of remote and hybrid meetings, these advanced capabilities significantly enhance the meeting experience.
BYOD Support
In today's digital age, the ability to Bring Your Own Device (BYOD) is crucial. The Meeting Console Solution supports BYOD, providing users with the flexibility and convenience to use their own devices during meetings. With a single plug, users can effortlessly connect their laptops to the console. This simple, one-step process eliminates the need for complex setups or multiple cables, making it incredibly user-friendly.
Advanced Power Management with POE++ and PD
The LV-Tron Meeting Console Solution integrates advanced Power Over Ethernet (PoE++) and Power Delivery (PD) capabilities. PoE++ allows for a clean setup, eliminating the need for a separate power adapter. Meanwhile, PD provides the convenience of charging devices like smartphones or laptops during meetings, ensuring uninterrupted discussions. These features contribute to a more organized and efficient meeting environment.
HDMI Out
The LV-Tron Meeting Console Solution features an HDMI Out capability, a crucial feature for high-definition video transmission. This allows users to connect the console to an external display, such as a projector or a large screen, enabling high-quality video output. Whether it's for a presentation, a video conference, or sharing content, the HDMI Out feature ensures that visuals are displayed clearly and effectively, enhancing the overall meeting experience.
Video In
In addition to HDMI Out, the console also offers a Video In feature. This allows users to input video from external devices directly into the console. Whether it's a camera feed for a video conference or content from a user's device, the Video In feature ensures seamless integration and display of video content. This capability enhances the flexibility of the console, making it a versatile tool for various meeting scenarios.
Extended Selection
The Meeting Console Solution offers an extended selection of features and capabilities, providing users with a comprehensive solution for their meeting room needs.
Acoustic Engineering
Thanks to its advanced acoustic engineering, the Meeting Console Solution delivers superior sound quality. Whether it's the clarity of voice during a conference call or the quality of audio during a presentation, the console ensures an immersive audio experience.
AV Control Hub
The Meeting Console Solution serves as an AV control hub, providing centralized control over various audio and visual devices in the meeting room. This simplifies the management of AV equipment, making meetings more efficient and hassle-free.
Benefits for Brands
Flexible User Experience with Customizable Interface of the Meeting Console
This solution provides a flexible user experience by allowing brands to design and customize the user interface and touch controls of the meeting console. This aligns with their brand's aesthetics and user preferences, delivering a seamless and intuitive experience.
Empowering Brands to Accelerate Time to Market with the Meeting Console
One of the key advantages of the LV-Tron Meeting Console Solution is its ability to accelerate time to market. By providing a ready-to-use, customizable solution, LV-Tron enables brands to quickly launch their own branded meeting room consoles. This not only saves time and resources but also allows brands to respond swiftly to market demands and customer needs.
Designed to be Scalable
Understanding that meeting rooms come in various sizes and configurations, the LV-Tron Meeting Console Solution is available in four distinct sizes: 6-inch, 10-inch, 15-inch, and 22-inch. This range of options ensures that there's a suitable console for every type of meeting space, from small huddle rooms to large conference halls.
Conclusion
"We are excited to offer ProAV brands the opportunity to deliver their own branded meeting room solution with the LV-Tron Meeting Console," said John Wang, CEO of LV-Tron. "With the added compatibility with both Microsoft Teams Rooms and Zoom Rooms, brands can now provide their customers with flexibility and choice, enabling seamless collaboration experiences regardless of the preferred platform."
Experience the future of meeting room management with the LV-Tron Meeting Console Solution. Contact LV-Tron today to learn more about how this solution can transform your brand's meeting experiences and accelerate your time to market.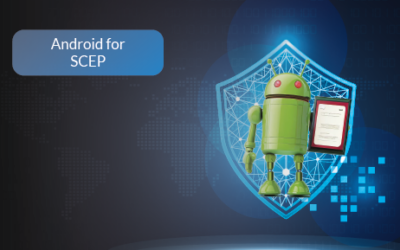 Understanding SCEP: Its Role in Android Security Simple Certificate Enrollment Protocol (SCEP) plays a vital role in digital security. Within Android, SCEP has become an essential tool, simplifying the once complex process of certificate enrollment. This article...
Discover Optimized Solutions for Your Business Advantages. Contact Us Today!