Empowering the Future of Smart Workplaces with LV-Tron's Hardware

Introduction: 
The COVID-19 pandemic has led to more remote work and created a new way of working that involves employees working from different locations. This offers more flexibility and work-life balance, but it also creates new challenges in managing productivity and collaboration. To address these challenges, new technologies are emerging, including IoT hardware for smart workplaces. LV-Tron is a company with 20+ years of experience in creating hardware for smart buildings and workplaces. This article provides insights into the hardware needed to support this new work style and emerging technologies, and it offers guidance for identifying suitable hardware and profiting from the growing demand in the IoT hardware market.
IoT-enabled smart workplaces – Hardware Essentials for a Successful Digitized Workplace
To successfully transition to a digitized workplace, essential hardware components are required, such as network connectivity, interactivity, visual aids, high security, reliability, and robustness. These components enable IoT-driven connectivity, seamless data transfer, and the integration of smart devices and wireless sensors, all crucial for boosting productivity in the digital workplace. Partnering with a reliable OEM that can provide high-quality hardware is crucial for any company aiming to build a successful and efficient digital workplace. This can save time and streamline the process of getting started in the business.
Leverage the Benefits of IoT-enabled Smart Workplaces to Promote Your Business
Here are four key advantages of utilizing IoT-enabled smart workplace solutions to promote your business, along with examples of how they can revolutionize everyday workplace situations:
Meeting Room Management:

The benefit of a meeting room management solution is that it helps organizations to optimize their use of meeting rooms and improve their overall efficiency. By automating the process of scheduling and managing meetings, the solution ensures that rooms are utilized effectively, minimizing scheduling conflicts and reducing wasted time. It also allows for easy tracking of room usage and helps to optimize the use of space, which can lead to cost savings. Additionally, meeting room management solutions can improve the user experience by providing a streamlined process for scheduling, checking in, and checking out of meeting rooms, ultimately improving productivity and employee satisfaction.

Hardware requirement:

Light Bar (busy light) for showing the meeting room's availability

Smooth and responsive touchscreen

PoE for Clean Installation

On-demand Energy Consumption:

Technologies such as room scheduling systems and desk booking systems are enablers for green leases by facilitating automation and in creating spaces that are responsive to changes in occupancy. Occupants will expect these advanced systems pre-integrated into the workspaces they choose to rent so that they can enjoy lower energy costs and present themselves as eco-friendly businesses to both potential eco-conscious talent and customers.

Hardware requirement:

Occupancy sensor

Network connectivity

API for scheduled on/off
Frictionless Flexible Working Experience:

Much like in an actual hotel, a desk hoteling setup requires booking one's desired workstation upfront, or on an ad-hoc basis, and then checking in with them upon arrival to the office. Advance planning is the only difference that separates hoteling from hot desking, but it solves the major problem associated with the latter. With desk hoteling, employees can choose their desired workplace well ahead of time to make sure it is reserved for them. The consequences of spontaneity are the booker's responsibility. By engaging everyone in a smooth planning process, desk hoteling combines the pros of assigned seating — order and organization — with the flexibility of hot desking.

Hardware requirement:

Customizable buttons / Touch screen

Light Bar (busy light)

RFID reader for identification
Commitment to Security:

Privacy and security are make-or-break topics for the enterprise. As the world's first HID-certified hardware provider of integrated displays, LV-Tron is committed to security through tight system integration. Whether it's the government or Fortune 500 companies, ensure a safe and secure workplace for your on-site staff and visitors by implementing the best-in-class access authentication and credential management system to protect our customers' sensitive data and high-value assets.

Hardware requirement:

Built-In HID reader

Built-in door lock access control interface

High-resolution auto-focus camera
Looking towards the future with frictionless workplaces
The benefits of IoT-enabled smart workplaces are numerous, and they can help companies optimize their use of resources, increase productivity, and reduce costs. By implementing solutions such as meeting room management, on-demand energy consumption, frictionless flexible working experiences, and commitment to security, companies can create a workplace that is both efficient and secure. With the right hardware in place, companies can leverage the benefits of IoT-enabled smart workplace solutions to optimize their use of resources, increase productivity, and reduce costs.
 However, the path towards such a workplace is not always clear. In order to create a seamless and frictionless work environment, it is important to have the right hardware and software solutions in place. IoT-enabled hardware, such as LV-Tron's, provides the foundation for the smart workplaces of the future. By partnering with a reliable OEM that can provide high-quality hardware, companies can ensure the successful digitization of their workplace.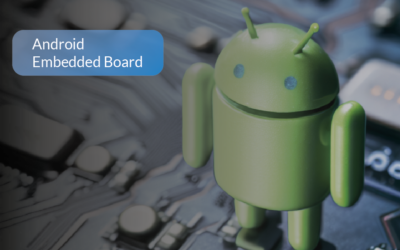 Choosing the right Android embedded board is crucial for the success of your IoT project. With so many options available, it can be overwhelming to determine which board is best suited for your project. LV-Tron's Android embedded board options offer a range of advantages, including cost and performance considerations, scalability and flexibility, quick development time, and exclusive features such as hardened Android operating systems and remote device management apps. With LV-Tron's expertise in the latest technologies and industry trends, you can be confident that our Android embedded board options will meet your project requirements