The Most Flexible And Scalable Android Embedded Board For Your Projects
The right Android embedded board can make or break an IoT project. It can be difficult to choose the right board for your project among so many options. This article will discuss the benefits of using LV-tron's Android embedded board options as well as the factors you should consider when choosing an Android embedded motherboard.
LV-Tron's Advantages with Android Embedded Board Development
Cost and performance considerations
When selecting an Android embedded board, cost and performance are crucial factors. At LV-Tron, we offer a range of options at different price points to ensure affordability. Our team is knowledgeable about various industrial CPU platforms, including NXP, MediaTek, Nvidia, and Rockchip, and can assist you in choosing the best option for your project, balancing cost savings and optimized performance.
Scalability and flexibility
When choosing an Android embedded board, flexibility and scalability are important factors. LV-Tron's flexible and scalable options make them ideal for a variety of applications. The layouts of our Android embedded boards are flexible. There is plenty of room for extensions such as NFC, busy lights, GPIO and more. This flexibility makes it easy to customize and integrate into many different IoT projects.
Time for Development
LV-Tron's selection of Android embedded boards is quick to develop, allowing you to bring your product to market more quicker. The mass design library significantly cuts down on R&D time and costs, which allows for faster time-to-market. Our Android embedded boards have been subject to rigorous testing and quality control processes. This ensures stability and reliability in all environments. These tests and stability will save you time and give you confidence that your system will work reliably.
LV-Tron's Exclusive Features
Hardened Android Operating Systems
LV-Tron's hardened Android operating system is robust and secure, making it a great choice for users. It includes 802.1x over Ethernet, and SCEP for unmatched security. LV-Tron's firmware was designed for industrial applications and provides a reliable solution to operations. LV-Tron offers APIs that give developers full control over hardware and firmware. This allows them to accelerate the integration and development process.
Remote Device Management
LV-Tron's remote device management apps offer a simple, powerful, and centralized solution for hardware and software control. With features such as secure lock screen kiosk mode, fault-tolerant design, and remote firmware updates, minimal downtime is ensured, allowing for preventive maintenance. Additionally, our extensive REST APIs enable seamless integration and customized solutions to meet specific needs.
Conclusion
LV-Tron's Android embedded board solutions with hardened firmware and advanced security are very rare to find on the market. With so many features, it is clear that LV-Tron Android embedded boards are a solid choice for any project. Our team is well-versed in industry trends and technologies, and we strive to provide high-quality, flexible, and scalable solutions. No matter what project requirements you may have, our Android embedded board options will be able to meet them all. Get in touch with us today to discuss how we can assist you with your Android embedded board needs.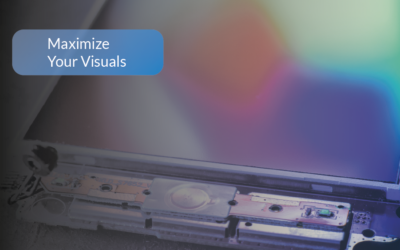 LCD displays are the most commonly used display technology in industrial PCs due to their durability, versatility, and cost-effectiveness. In this article, we explore the three main types of LCD displays: TN, IPS, and VA, and their benefits for industrial PC applications. We discuss the strengths and weaknesses of each display type, and provide insights on choosing the right display type for your industrial PC. From considering the specific requirements of your application to assessing the environmental conditions in which your industrial PC will operate, we cover all the essential factors to help you make an informed decision. Whether you're looking for high image quality for graphic design or need accurate color representation for medical imaging, this article will provide you with the knowledge to select the right display technology for your industrial PC needs.