The Most Flexible And Scalable Android Embedded Board For Your Projects
The right Android embedded board can make or break an IoT project. It can be difficult to choose the right board for your project among so many options. This article will discuss the benefits of using LV-tron's Android embedded board options as well as the factors you should consider when choosing an Android embedded motherboard.
LV-Tron's Advantages with Android Embedded Board Development
Cost and performance considerations
When selecting an Android embedded board, cost and performance are crucial factors. At LV-Tron, we offer a range of options at different price points to ensure affordability. Our team is knowledgeable about various industrial CPU platforms, including NXP, MediaTek, Nvidia, and Rockchip, and can assist you in choosing the best option for your project, balancing cost savings and optimized performance.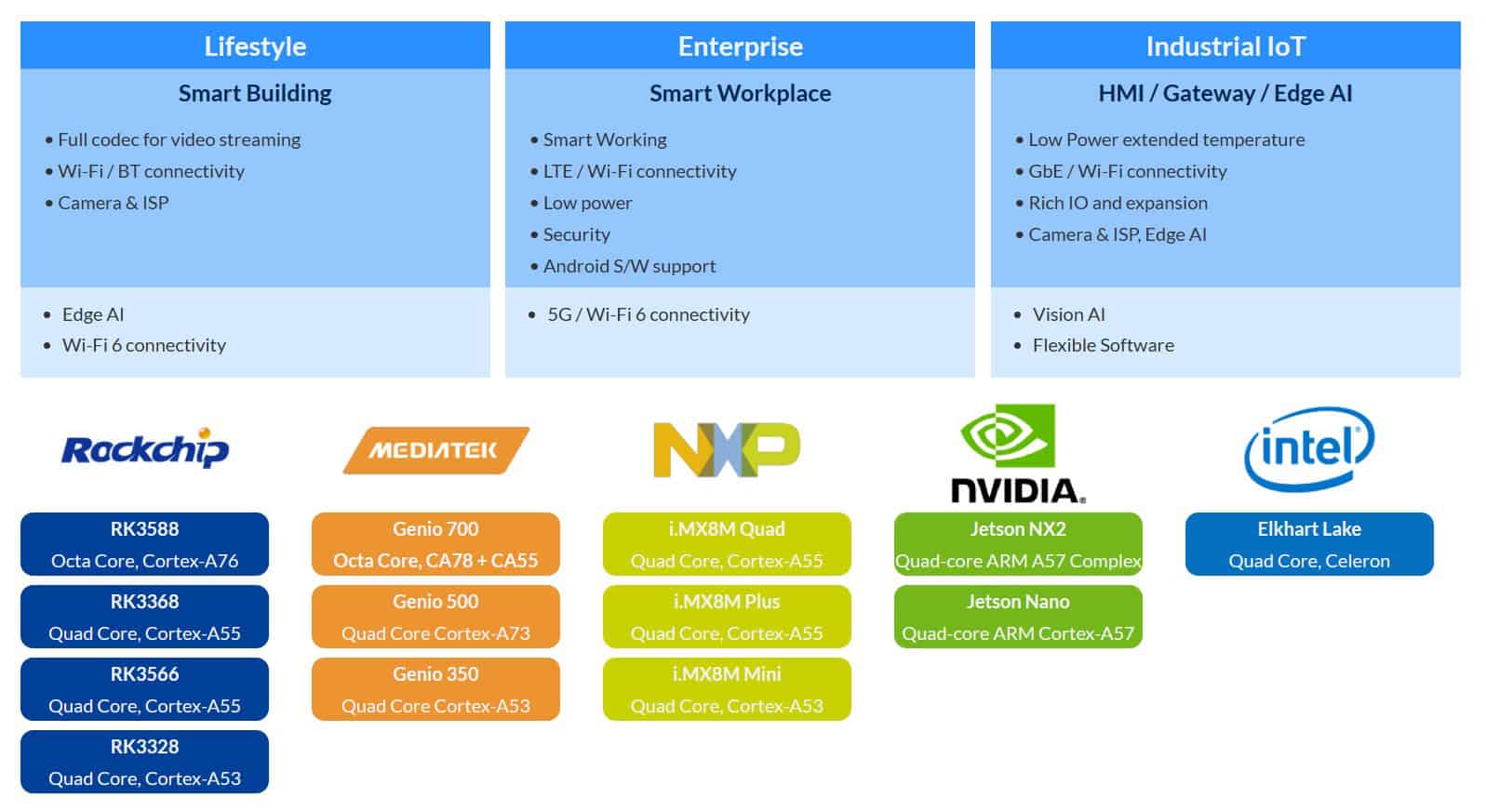 Scalability and flexibility
When choosing an Android embedded board, flexibility and scalability are important factors. LV-Tron's flexible and scalable options make them ideal for a variety of applications. The layouts of our Android embedded boards are flexible. There is plenty of room for extensions such as NFC, busy lights, GPIO and more. This flexibility makes it easy to customize and integrate into many different IoT projects.
Time for Development
LV-Tron's selection of Android embedded boards is quick to develop, allowing you to bring your product to market more quicker. The mass design library significantly cuts down on R&D time and costs, which allows for faster time-to-market. Our Android embedded boards have been subject to rigorous testing and quality control processes. This ensures stability and reliability in all environments. These tests and stability will save you time and give you confidence that your system will work reliably.
LV-Tron's Exclusive Features
Hardened Android Operating Systems
LV-Tron's hardened Android operating system is robust and secure, making it a great choice for users. It includes 802.1x over Ethernet, and SCEP for unmatched security. LV-Tron's firmware was designed for industrial applications and provides a reliable solution to operations. LV-Tron offers APIs that give developers full control over hardware and firmware. This allows them to accelerate the integration and development process.
Remote Device Management
LV-Tron's remote device management apps offer a simple, powerful, and centralized solution for hardware and software control. With features such as secure lock screen kiosk mode, fault-tolerant design, and remote firmware updates, minimal downtime is ensured, allowing for preventive maintenance. Additionally, our extensive REST APIs enable seamless integration and customized solutions to meet specific needs.
Unlock New Possibilities for Your Android Embedded Board Projects with LV-Tron's Comprehensive Design & Manufacturing Services
At LV-Tron, we go beyond smart meeting room solutions to offer comprehensive Design & Manufacturing Services (DMS) for a wide range of AIoT computer applications. When you choose LV-Tron as your partner, you gain access to our extensive experience and expertise in developing customized panel PCs, embedded systems, and embedded boards that meet your unique project requirements.
From the moment you share your request or demand with us, our dedicated team of professionals is committed to providing you with a seamless and efficient development process. We understand the importance of avoiding potential problems and ensuring a smooth journey from concept to final product. With our in-depth knowledge and cutting-edge technology, we are equipped to address various challenges and deliver high-quality solutions that exceed your expectations.
By choosing LV-Tron's DMS, you can resolve common pain points in AIoT project development, such as:
Quick Time-to-Market: Our streamlined processes and mass design library significantly reduce R&D time, enabling you to bring your products to market more quickly and gain a competitive edge.
Expert Guidance and Support: Our experienced team is well-versed in industry trends and technologies. We provide personalized guidance and support throughout the development journey, helping you navigate complex decisions and optimize your AIoT projects.
Customization and Integration: We offer flexible layouts for our AIoT hardware components, allowing easy integration with various extensions, including NFC, busy lights, GPIO, and more. This flexibility empowers you to create tailored solutions that perfectly fit your application requirements.
Contact us today to discuss your AIoT project requirements and let us demonstrate our commitment to delivering exceptional results for your business. Experience the LV-Tron difference and discover how our expertise and advanced technology can transform your AIoT ideas into reality, enabling you to overcome challenges and achieve your project goals.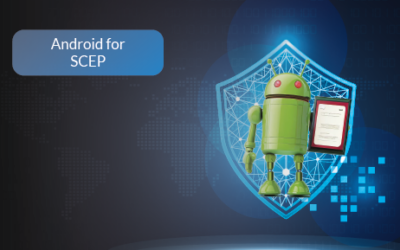 Understanding SCEP: Its Role in Android Security Simple Certificate Enrollment Protocol (SCEP) plays a vital role in digital security. Within Android, SCEP has become an essential tool, simplifying the once complex process of certificate enrollment. This article...
Discover Optimized Solutions for Your Business Advantages. Contact Us Today!